How amazing are these? I was having a nosey on Etsy this afternoon and came across a community of artists specialising in footwear. I've always been a fan of
Toms shoes
and their 'one for one' ethos but not so keen on the designs.
Maybe this could be my solution?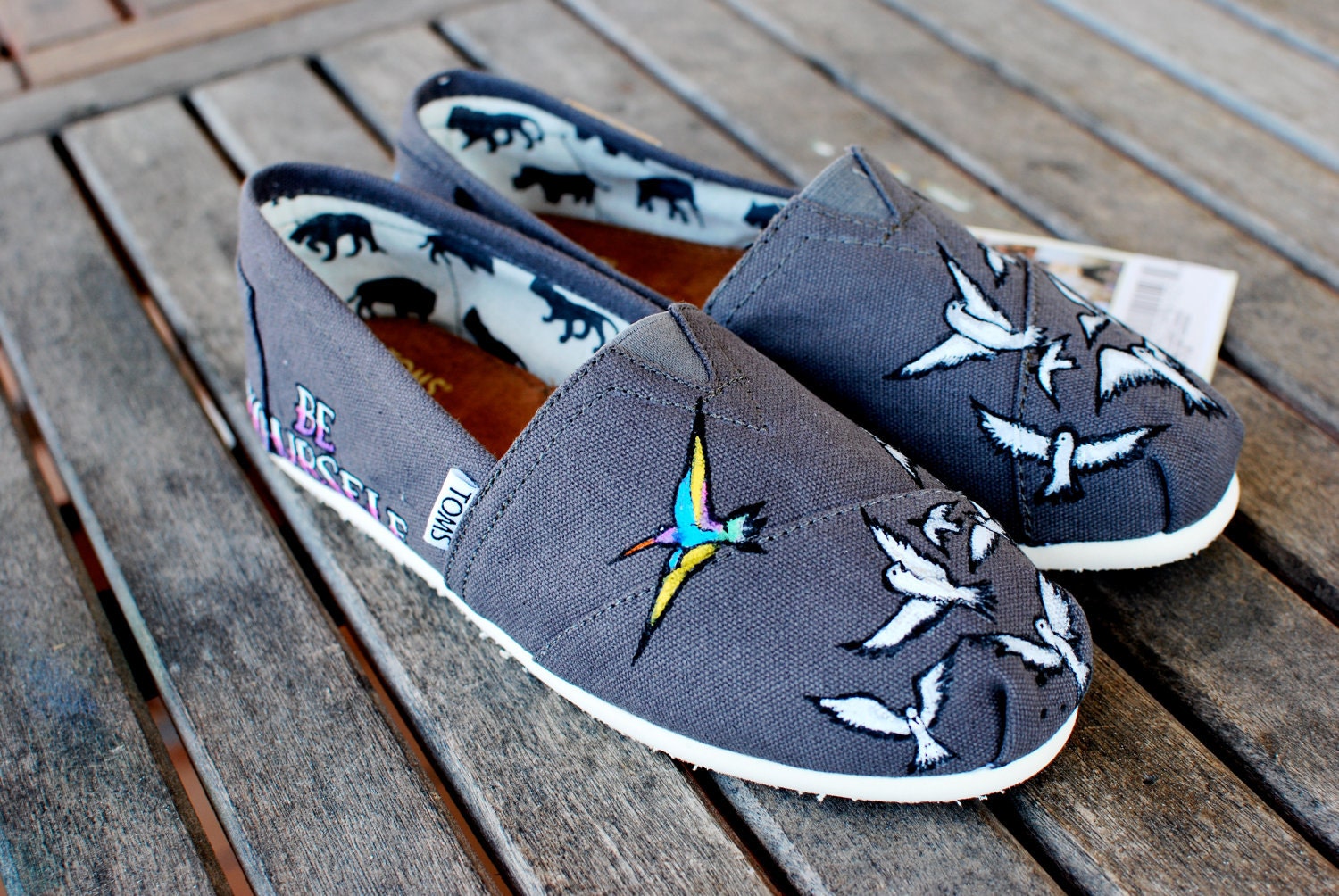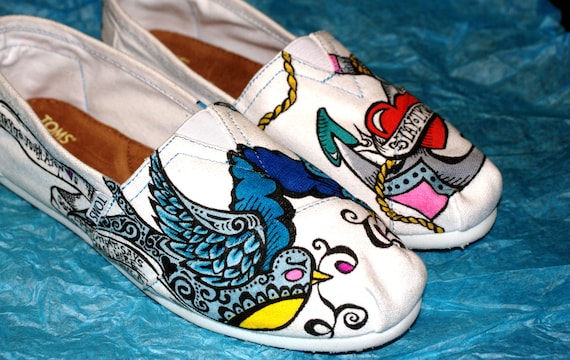 If you're interested in any of the designs or have your own in mind you can expect to pay around 60 and up (That includes the cost of the shoes and the artwork).
So what do you think? Would you design your own pair, and if so what would you have?